When it comes to lighting up the aquarium, you need to realize that it is not only about the light but about the growth of your plants as well.
Choosing from various products available in the market is never an easy option.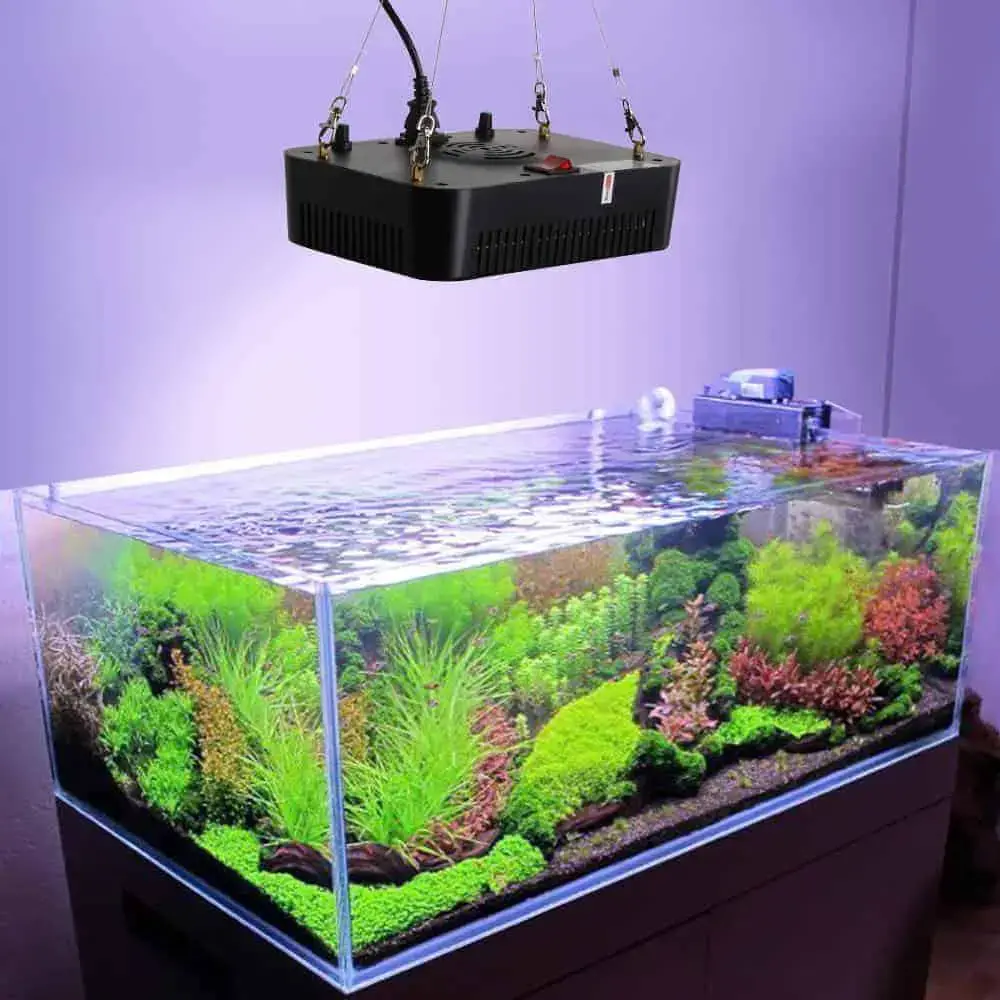 The features, the price, the pros, the cons, and the other factors are something that we always try to take care of.
These are essential things that should be taken into consideration while purchasing anything.
The lights are one of the most important and expensive pieces of equipment for your aquarium. Lighting is so expensive, that some aquarists actually recommend you harness the energy of the sun, in a greenhouse, if you want to take your coral or plant operation commercial.
Lighting options for reef tank
Aquarium lighting has changed, quite a bit, over the last several years. For much of the recent reef-keeping past, metal halide lights were the gold standard. They may still be the gold standard, but two different lighting systems have come onto the scene to make a run at the gold.
High-output fluorescent and LED options can't quite match the sheer intensity generated by a metal halide lamp, but they can still create intense, coral-growing light with a fraction of the energy cost.
As long as you have one of those three options (metal halide, T-5 fluorescent or high-intensity LED), you probably have the right amount of light to sustain coral growth.
There is some evidence that metal halide lights sustain more coral growth than either T-5s or LEDs, but that sustained growth comes along with a higher cost for electricity and the replacement of bulbs.
You may be surprised to see how quickly the energy and bulb costs can add up. If money is no object, and you are focused strictly on coral growth—then I recommend you purchase a metal halide light.
How much light is enough light for reef tank?
If we now all understand and agree that having the appropriate light is an important part of providing corals with what they need to grow, the next question on your mind may be, how much light is enough light?
I often see and hear reef hobbyists ask how many watts of light they need, how many hours a day do they need to run their lights, and what type of bulbs they should buy.
All of those things are important details, but the answer to those questions is usually, "it depends," so before I attempt to answer those questions, let's step back for a moment and look at a more important and less ambiguous way to think about the quality of the light you are providing to your corals.
What is the best light spectrum for plant growth?
The right spectrum is an essential factor for getting you the right type of output important for the growth of your plants.
LED light source that offers light within the entire visible variety will better meet the desires of the plant.
What is the best-LED light for a planted tank?
We have come up with the list of Top 3 LED Lights for your Planted Tank in order to help you choose the perfect one for you.
Finnex Ray 2
The LED bulbs of these models can last for more than 40k hours which makes it highly durable.
They also have a few protective features which don't allow the moisture to set on them and protects them against any harm from the water. These bulbs are specially designed to fulfill the need of lights of the plants in the aquarium.
In order to ensure long durability, the circuit boards are made up of aluminum. The designs in this series are the finest and extensively used designs.
Features
It is best suitable for the people who have planted various plants in their aquarium which have high demands of light.
These are available in various shapes and sizes which provides a wide range of choices to the users
These are highly durable and longlasting products
They give very high outputs of lights
Pros
They give comparatively high outputs when compared to other aquarium lights.
The quality of material and its durability is unique and longlasting.
It proves to be a sufficient source of energy even for the plants with high demands.
Cons
It can promote algae growth inside the water of the aquarium.
If there are plants that are of some other color and not green, their color may start to degrade.
Current USA Satellite Plus Pro
These are some next-level LED lights for an aquarium with many great and distinct features.
This setup allows you to change the colors of the lights in your aquarium from a distance with the help of remote control.
You can completely change the atmosphere of the whole aquarium by changing the colors over and over again.
These lights use the RGB spectrum and also emit white light in order to help plants carry out their internal processes. It also provides many other customizable and unique features that serve as the USP of this product.
This product is a futuristic and revolutionary product and is a hit in the market since its launch. There have been a few upgrades in this product as well in order to make it next to none.
Features
It is a product for those who want to have the power to control things at the tips of their fingers and it has got a remote control through which a lot can be controlled.
This product has lights of very high intensity and these lights work very effectively and efficiently.
The intensity and color of lights are controllable through the remote control
This product has predefined settings in order to give the experience of true and real weather conditions through better simulation.
It also has a ramping feature, which helps it simulate the sunlight and it initiates the day with very dim light.
Pros
It is customizable and adjustable in every regard.
It also has a high output and has the ability to suffice the needs of every aquatic plant.
It has a dual ramp timer which allows it to simulate both the sunrise and the sunset.
This product also has the storm's simulation and clouds' simulation feature which are very exotic and exclusive and unique at the same time.
Cons
It is a little too expensive.
Beamswork DA 6500k LED Light
This product offers a very high-quality intense light in order to suffice the needs of the aquatic plants.
The Beamswork DA 6500K LED Light has an inbuilt programmed timer which helps in catering to the needs of the plants from time to time.
The LEDs used in this setup are highly durable and last for a very long period of time.
Everything in this setup comes prewired and hence makes this setup very easy to install.
Features
The Beamswork DA 6500k LED Light is a very effective and economical option to choose as LED lights for aquarium.
This product is a highly reliable product from a very reliable company.
This product has the ability to support the growth of all the low and mid-levels plants.
With the built-in timer, it is easier to set the time of switch off and switch on and this product would automatically continue to get on and off at the beginning and the end of the day.
Pros
This is one of the highly affordable products of this category and stands next to none at this price.
It has an inbuilt timer which makes it able to automatically turn on and off accordingly
It ensures and promises good growth of the aquatic plants.
Cons
When compared to other products this product has the tendency of getting overheated on continuous and constant use.
Photosynthetically Available Radiation (PAR)
PAR is one of the more important factors to consider when considering, comparing, or otherwise evaluating aquarium lighting. The term PAR is an abbreviation for a more scientific-sounding term: photosynthetically Active Radiation. You will convince your friends and family of your 'fish nerd' status if you drop that little nugget at dinner.
You may be thinking, 'that's great, you knew what PAR stands for, but what does it mean?' Well, unfortunately, we have to dive a little deeper into geek-dom to explain it. If I could take you back to science class, you may remember that light is both a wave and a particle and that there are all sorts of 'types of light,' like infrared, visible, and ultraviolet.
Well, think of PAR (Photosynthetically Active Radiation as the type of light (radiation) that promotes (active) photosynthesis. The illustration above, from Wikipedia, shows the wavelengths of PAR. PAR, scientifically, delineates which light is available for photosynthesis. That is still a little nerdy for my liking—so here's my simple-man's takeaway.
Photosynthetic bacteria and plants take light energy and convert it into sugar through the process of photosynthesis. PAR is a way to categorize the possible 'nutritional value' of the light to your coral, clams, or algae. The higher the PAR value (which is measured by a PAR meter also known as a quantum light meter), the more energy is available for photosynthesis, and therefore the greater the potential for life-sustaining sugar to be created from light and CO2.
You can (and should) use a PAR meter to measure the 'nutritional value' of your aquarium light at various depths and locations in your tank, and use it to pick the best locations for your corals or plants.
Metal Halides, for example, generally produce strong PAR levels in a wide footprint, all the way to the bottom of even larger tanks, whereas LED lights tend to produce a narrower beam of light that loses intensity more quickly in deeper aquariums.
Over time, as light bulbs wear out, the PAR output decreases, so a PAR meter can be a helpful way of watching the drift to determine when it is time to change or upgrade your lights. PAR meters range in price, ease of use, and quality, but like most things in our hobby, the price has come down some now because of how easy it is to buy products from suppliers around the world on Amazon and eBay.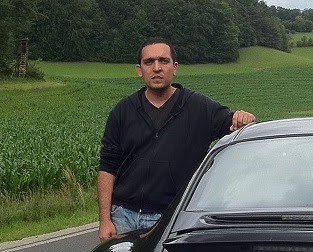 Hi, my name is Sean, and I'm the primary writer on the site. I'm blogging mostly about freshwater and saltwater aquariums, fish, invertebrates, and plants. I'm experienced in the fishkeeping hobby for many years. Over the years I have kept many tanks, and have recently begun getting more serious in wanting to become a professional aquarist. All my knowledge comes from experience and reading forums and a lot of informative sites. In pursuit of becoming a professional, I also want to inspire as many people as I can to pick up this hobby and keep the public interest growing.
Read more about Sean.
Please join also my Facebook group.