Do you want to upgrade your pond by adding another set of species? Utilizing a pond instead of a home aquarium saves time and money. They don't require that much maintenance as long as important stuff is present in your pond, such as plants. However, before adding a new species into your pond, you must consider the condition of the existing species striving in your pond.
Getting a new set of species can be done in a minute. Yet, without proper measure and enough knowledge, the crisis will keep on arising.
Goldfish compatibility with tadpoles
If you're planning on putting these two together, maybe you should think of it carefully. Militant fishes or territorial tends to bully other species that may cause possible stress and an open wound. Even though fishes are known for harming other species in a tank, they can still be kept together with other fishes.
If this aggressive species typically stays at the lowermost section of a tank, you shouldn't get a species that would like to keep in the lowermost area.
Identical to pairing this goldfish with tadpoles, they are not advisable to plop them jointly. However, since they both thrive in a pond setting, most fishkeepers tend to do this thing. The life of tadpoles is at stake when you'll settle them in one place. Goldfish would adore chasing other species that they can consume.
In the Goldfish's natural habitat, it is natural for them to consume tods. Instances like this one won't be impossible to happen again, especially if placed in an outdoor setting. Even though you don't intend to have tadpoles in your pond, you cannot avoid their presence once they discover your pond while wandering around.
Do goldfish eat frogs or frog eggs?
If the species perceive life in a wild environment, they will most likely consume other species they can encounter aside from proper sustenance, such as plants and pellets.
Frogs
Consuming tadpoles are in the nature of a goldfish. Before people started to pet them in their homes, they first lived in a harsh environment. This environment where they need to sustain their own needs with their hunting skill.
Once a goldfish spotted a tadpole, mainly if it is small in size, expect them to be chased. Yes, they consume tadpoles, primarily those who will fit perfectly into their mouths.
Frog eggs
Every species living underwater is known for consuming unhatched eggs. Since they are tiny in volume, it is much easier to munch on them. That's why if a pair of fishes are spawning, they are evacuated to another tank for the egg to have the chance to hatch.
If a tadpole's being is at stake when there's a goldfish presence, what's more, if they lay eggs around? They can't protect themselves from danger.
Do frogs eat goldfish?
The answer to this question really depends on the size of the frog and the size of the goldfish.
They do but it is unlikely they would be able to eat a goldfish whole. Frogs will likely just swallow the fish head first with their sticky, slimy skin closing behind them in order to stunt any attempts by escapees or predatory fish.
They'll also likely eat mosquitoes that are swallowed whole until they're full for when there's not enough prey on offer.
Is it possible for Tadpoles harming a goldfish?
A species can become aggressive towards other species when they are way bigger than them. The same with humans; they can feel more powerful when they have the advantages of height or strength. When it comes to tadpoles, they aren't assessed as a risk to the fishes they live with. Perhaps, it is the tadpoles whose lives are at risk.
However, there is this species of tadpoles that can hurt other species, such as goldfish. This is the marine toad that can grow triple the size of our goldfishes. They are hard to identify when interacting with other tadpole species, for they possess the same body color.
This marine toad is dangerous, for they discharge toxic when they sense danger. Close provision is needed, and be watchful to the presence of frogs in your pond, mainly if they are passers-by. You won't have to be cautious with other tadpoles' existence if your pond is not open to other species, such as having electric fences.
Goldfish inhabiting with a tadpole
If you can't get out of the thought of having a tadpole in your pond that is beaming with goldfish, you can utilize the factors below. You can still make adjustments to your pond to provide a healthy environment for these two species. Yes, you can lend them a safe setting, but close provision is still necessary.
Hide-out
Lending tadpoles a spot where they can withhold risk such as an attack from a goldfish, or any species is necessary. If you want to keep them in one place, you should help them to thrive in the environment you provide. Start with setting decorations that you can position around your pond.
Aside from upgrading your pond's look, it also acts as a shield for tadpoles for possible harm. It can be any stones wherein the gap is enough for the frogs to lie low in between these rocks. You can also add some green such as water plants and the famous water lily.
Placing these plants will lend more space for the tadpoles to lessen their interaction with goldfish. Tadpoles can quickly jump into this lily to save themselves from dangers.
Sustenance
We knew that species tend to act violently towards others when they feel threatened, in their nature, and due to hunger. If our goldfish ended up consuming tadpoles from time to time, it might be due to a lack of food – give your goldfish a variety of food. Other fish keepers successfully utilized these two without any disasters.
Providing them enough sustenance will refrain them from scouring on their own. Since these species came from the wild, they'd do anything to survive as long as there's away.
You can refrain this from happening by giving them enough sustenance and lending it one time. We should provide a reason for our goldfish to take action towards tadpoles.
Spot
Despite our pond's scope, we can provide tadpoles a spot where they can enjoy and live safely. Don't worry about the space you'll deliver to your frog, for it doesn't require to be that much. They can live both in water and land, so even a small portion where they can access water from time to time safely is vital.
Koi fish compatibility with tadpoles
If you're curious if a koi is compatible with living with tadpoles, the answer is the same with goldfish. These tadpoles end up being consumed by koi once they are put in one place.
They will experience the same scenarios may it be with a koi or goldfish. However, you can still keep them together by following the factors mentioned above, such as lending them a hide-out, adequate and proper sustenance, and lending them their own spot.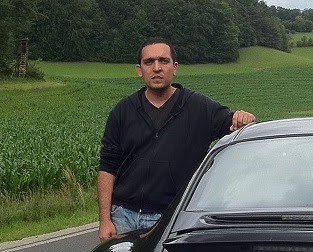 Hi, my name is Sean, and I'm the primary writer on the site. I'm blogging mostly about freshwater and saltwater aquariums, fish, invertebrates, and plants. I'm experienced in the fishkeeping hobby for many years. Over the years I have kept many tanks, and have recently begun getting more serious in wanting to become a professional aquarist. All my knowledge comes from experience and reading forums and a lot of informative sites. In pursuit of becoming a professional, I also want to inspire as many people as I can to pick up this hobby and keep the public interest growing.
Read more about Sean.
Please join also my Facebook group.