Before you can attempt to breed your corydoras catfish, there are a few basics you need to know.
The first thing you need to know about breeding is that they are egg layers and they do not give birth to live young. Corydoras eggs are very sticky so the adults typically deposit them directly on the tank glass or on other tank surfaces such as the heater, filter, or even broad plant leaves.
A single spawning can produce anywhere between 20 and 400 eggs, dependant on factors such as the species of corydoras, and environment (temperature, water pH level and size of the breeding tank). Do note that it is unlikely for all of the eggs to be fertile in a single spawning.
Sexing corydoras catfish can be somewhat challenging because you need to view the fish from above. When viewed from above, the female may appear broader and larger than the male while the male will have more pointed pectoral fins.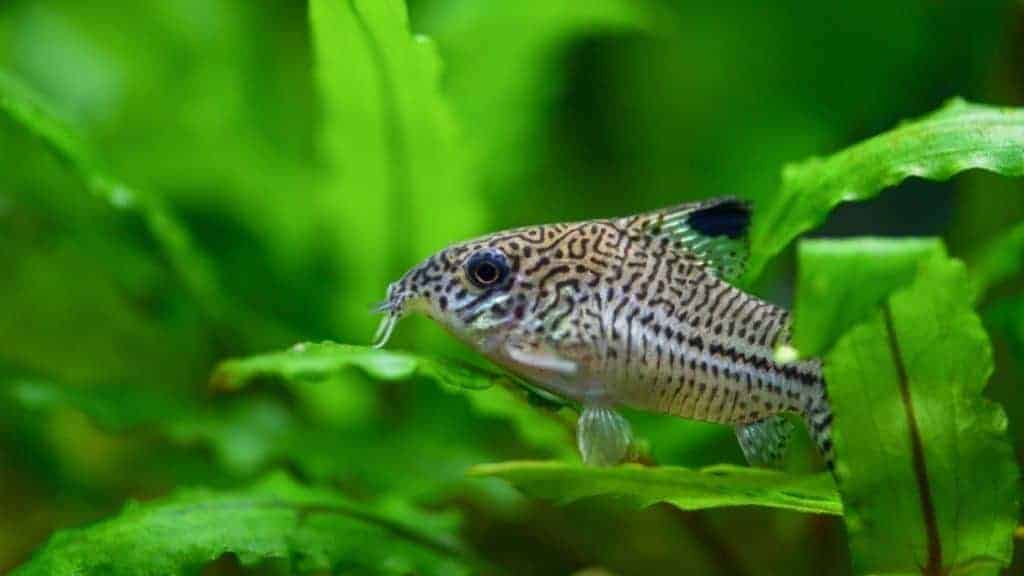 How to breed corydoras?
These fish tend to breed most readily in groups where the ratio of male-to-female fish is approximately 4 to 2. It is difficult to sex these fish, and so it is best to keep them in large groups to encourage natural pairing and spawning.
When the fish are ready to mate, the male will initiate the courting ritual by chasing the females around the aquarium. When the male finds the females, he can be seen lying on top of her until she is ready to release her eggs. When she is ready, the male moves next to her and releases his milt which the female collects in her mouth and uses to fertilize the eggs as she deposits them in small groups on various tank surfaces.
The entire spawning process typically takes about an hour and the female may take short breaks between each grouping of eggs.
How long does it take for corydoras eggs to hatch?
Once the eggs have been deposited, they will hatch after 4 to 6 days. It is important to note that corydoras and other fish are likely to eat the eggs so it is a good idea to either remove the adult fish from the tank or to transfer the eggs to a fry tank.
Your best bet is to spawn your corydoras catfish in a separate breeding tank so you can easily remove the adults from the tank after they spawn. This will give you the best chance of raising a large number of the fry to maturity after hatching.
Setting up a Breeding Tank
The key to ensuring that most of your corydoras catfish eggs hatch and develop is to spawn your fish in a breeding tank. That way you can remove the adults after spawning so they do not eat the eggs. This tends to be most common in community tanks, whereby those corydoras that are not breeding will more than likely eat the newly laid eggs of the breeding corydoras.
Setting up a breeding tank for corydoras catfish is not difficult, but there are a few parameters you should follow.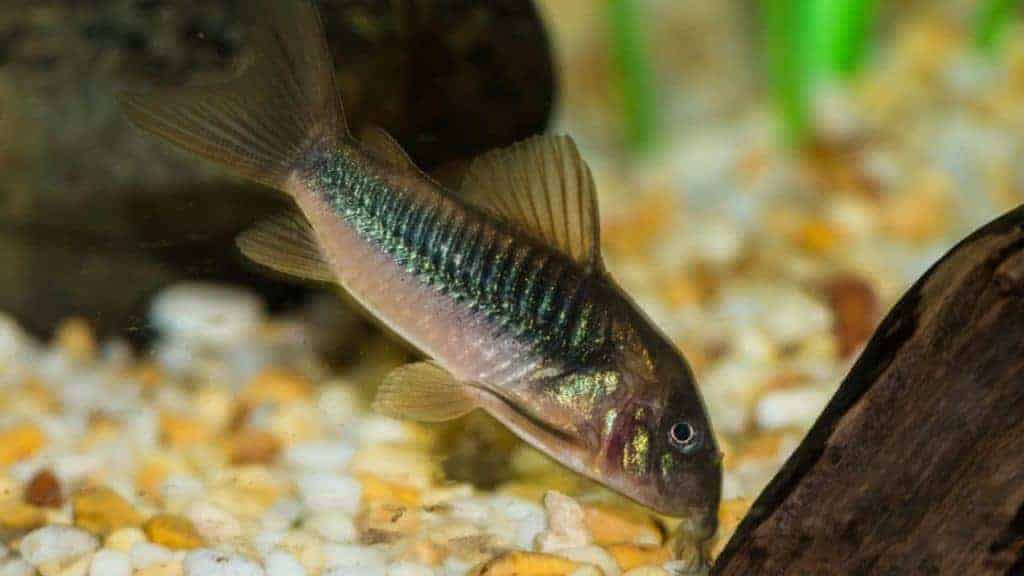 Below you will find a list of tips for setting up a breeding tank:
Select a tank about 20 gallons (75 US Liters/90 UK Litres) in capacity, ideally with high sides.
Leave the bottom of the breeding tank bare and decorate sparingly with large rocks and broad-leafed plants.
Install a hang-on aquarium heater to maintain a temperature between 70°F and 75°F (21°C to 24°C).
Add an air stone and an air pump to facilitate water flow. Do not use a hang-on filter because it could suck up and damage the eggs.
Fill the tank to about 50% capacity with de-chlorinated water — match the water chemistry to the main tank, if possible.
Some breeders add Indian Almond Leaves (Catappa Leaves), or dried cones from the alder tree (can be used with the same result) to their breeding tanks. This is done to avoid fungus infesting the eggs. Using a ramshorn snail can also help to prevent the fungus from infesting the eggs, as it will eat the fungus but not the eggs.
Once you have set up the breeding tank you should take the time to condition your fish for breeding. If possible, you may want to separate the sexes for a few weeks before spawning to ensure that they are eager to mate when you put them back together.
To condition your fish, keep the tank at a stable temperature between 70°F and 75°F (21°C to 24°C). Feed the fish a nutritious and varied diet of live, frozen, and pellet foods, offering small amounts of food 3 to 4 times per day.
After a month or so of conditioning, it should be easier to tell the two sexes apart (if you have not separated them already) so you can create the recommended ratio for breeding purposes.
Raising the Newly Hatched Fry
After conditioning your corydoras, the next stage is to place them in the breeding tank and let them do the rest. If you find that your corydoras do not automatically engage in breeding behavior after adding them to the breeding tank, there are a few things you can do to encourage them.
Maintain the tank temperature between 70°F and 75°F (21°C to 24°C) for a few days and continue to feed the fish a nutritious and varied diet.
After three or four days in the breeding tank, add cool water to the tank at night to facilitate a 2 to 4 drop in temperature.
After a few days, the temperature in the tank should have dropped to about 65°F (18°C). This drop in temperature is designed to simulate the rainy season in the corydoras natural environment which is the period during which they typically breed.
If this does not work, siphon out 50% of the tank water and try again. As long as you have properly conditioned the fish, they should breed readily within a few days.
As mentioned previously, corydoras catfish are capable of producing anywhere between 20 and 400 eggs in a single spawning and it generally takes 4 to 6 days for the eggs to hatch.
What do corydoras fry eat?
When they first hatch, the fry will be very small so you will need to feed them very small amounts of food.
Newly hatched brine shrimp are the ideal food for corydoras fry. Feed them small amounts several times a day for the first week until they grow large enough to handle other foods.
Once the fry are large enough you can transition them onto daphnia, micro-worms, and finely crushed flake food.
After a week you should also begin to perform daily water changes of about 5% of the tank volume. In addition to these water changes, you may also want to add a sponge filter to the breeding tank. This will help to control accumulated debris and will also encourage healthy biological filtration in your breeding tank.
By the time the fly are 3 to 4 weeks old, they should be large enough to accept regular foods and you will also be able to add a regular hang-on or canister filter to your tank without having to worry about injuring the fry.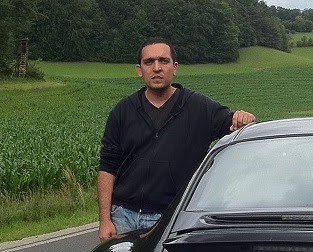 Hi, my name is Sean, and I'm the primary writer on the site. I'm blogging mostly about freshwater and saltwater aquariums, fish, invertebrates, and plants. I'm experienced in the fishkeeping hobby for many years. Over the years I have kept many tanks, and have recently begun getting more serious in wanting to become a professional aquarist. All my knowledge comes from experience and reading forums and a lot of informative sites. In pursuit of becoming a professional, I also want to inspire as many people as I can to pick up this hobby and keep the public interest growing.
Read more about Sean.
Please join also my Facebook group.