Thermostatic aquarium heaters keep water temperature constant by switching the heating element on and off repeatedly. For this reason, they have a relatively short life-span, and should be replaced every two years or so. Although good-quality heaters are reliable, it is wise to put a separate thermometer in the tank to pick up any irregularities in temperature. In this article, I will show you some of the best heaters that can fit a 75-gallon tank.
[amazon table="6465″]
Aquarium Heater Size
Thermostatic heaters are the most popular and reliable means of heating a tank. They are available in various lengths for aquariums of different depths, and in different power (wattage) ratings. Allow about 100 watts for every 26 gallons (100 liters) of water, and choose a unit that can be fully submerged in your tank.
This should not be positioned directly above the heater. Thermostatic heaters are suitable for use with most fish, but some aggressive species with razor-sharp teeth, such as piranhas, can cut through electrical cables. For these fish, undergravel heating units, which are not accessible, are preferred.
Heating the aquarium
A freshwater aquarium is usually heated to 76–79°F (24.5–26°C) using a thermostatic heater. This is a special waterproof electrical heating element that incorporates a thermostat; the thermostat measures water temperature and switches off the heater when the desired level has been reached.
Submersible Aquarium Heater
The most efficient units are those that can be fully submerged in the water. A high-capacity tank may need two or even three heaters to maintain the target temperature throughout its whole volume, and more heaters may need to be added in the winter months. Even in a smaller tank, using two heaters is a sensible precaution; if one fails, the other will provide the necessary heat. The overall cost of heating the tank will remain the same as if one device were used.
What Aquarium Heater Do I Need?
You'll need an aquarium heater to precisely set the temperature of your aquarium in order to support the lives of the fishes in your aquarium. Trying to find the right product can be a tedious task sometimes and it gets very confusing as well. It is because there are so many different heaters in the market and to choose one and reject all others can never be an easy decision.
We have come up with the list of best aquarium heaters that are being extensively used by people all around the world.
Tetra HT Submersible Aquarium Heater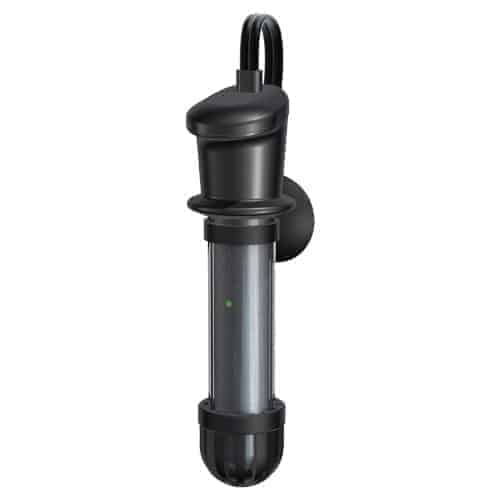 The Tetra HT heaters come with colored light indicators with red and green colors. The red color indicates the heating while the green glows only when the heater goes on standby.
This heater is designed to maintain a temperature of 78°F and you don't need to adjust or even do anything.
Your work is done as soon as you switch it on. The tetra HT heater also has an emergency feature in case of any short circuit and automatically cuts from the circuit.
This mechanism helps in protecting you and also your favorite fishes in the tank. It is supposed to be used in a closed tank that has a lid or any canopies because otherwise, it is difficult to maintain the temperature.
Features
It is one of the cheapest, reliable and most desirable products in the market and people use it a lot.
It's indicator lights help understand the process it is going through and provide a user-friendly experience.
Temperature of 78°F is appropriate for all the tropical fishes and it helps them to live and grow in a healthy environment.
Pros
It is compact in size, it doesn't obstruct the decorations of the tank and provides value for money.
User-friendly to use and has a very easy installation process.
It has a warranty for two years which is a long time.
Cons
The temperature can't be adjusted and is set to 78 ° F.
If you happen to have an open tank from the top, its heating won't be as effective.
Aqueon Pro Adjustable Heater
The outer layer of an Aqueon Pro Adjustable Heater is designed with a completely nonreactive and noncorrosive material. This makes this product highly durable and effective at the same time.
It has got colored indicator lights to showcase the process and it also ensures equal distribution of heat. Its temperature can be adjusted according to the choice and requirement of the user. It can be used in all types of water and can be placed at any inclination or orientation.
Features
Its exterior shell is built of a material that is noncorrosive.
It has an adjustable setting that enables the user to set the temperature anywhere between 68 – 88 °F.
It has indicator lights that make it a user-friendly heater.
It has auto-cut to ensure the safety of everyone in the case of a short-circuit.
Pros
The noncorrosive material ensures durability.
Auto-cut helps in the safety of everyone.
Adjustable temperature helps in regulating the temperature as and when necessary.
It comes with a warranty.
It is fully submersible.
Highly affordable.
Cons
There are reports that it cracks after a few years of usage.
Fluval E Electronic Heater


This heater has all the necessary functions and features that are supposed to be there in a heater. It also has a friendly design to work with and has an auto-cut in case of any short circuits. It has a user-friendly interface with an LCD display of temperature. It is exclusively and very uniquely designed in order to maintain the temperature of the aquarium.
Features
It has an LCD display for temperature display.
It shows temperatures in both the units of measurement degrees C and degrees F.
It is fully submersible and also has an alarm.
It was specially designed fish guards to protect the fishes if they come near.
Pros
Accurate and precise display of temperature.
Height can be adjusted even after installation.
Temperature can be regulated.
It has a very stylish and safe design.
Cons
It requires high water flow.
Sometimes the temperature may fluctuate by 3-4 degrees.
Eheim Jager Aquarium Electrostat Heater

These heaters are fully submersible and provide accurate heating which is effective and efficient. This is a widely used product by the fish keepers and fish-keepers highly recommend this product. It also seems to have a "TruTemp" dial in order to help the user set the temperature precisely and accurately. This extensively used heater is one of its own kind.
Features
It comes in many ranges and higher ranges can heat up to 220 gallons of water.
It has a very simple yet effective design.
It has an automatic dry-run shut-down feature.
It is fully submersible and has temperature adjustability from 64-95 ° F.
Pros
It has a long power cord.
It has precise adjustability for temperature control.
Auto-cut and Auto-shutdown are very unique and safe features.
It is fully submersible.
Cons
It is a bit larger in size.
It requires a good flow of water.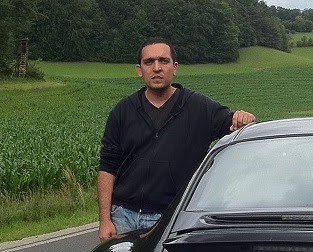 Hi, my name is Sean, and I'm the primary writer on the site. I'm blogging mostly about freshwater and saltwater aquariums, fish, invertebrates, and plants. I'm experienced in the fishkeeping hobby for many years. Over the years I have kept many tanks, and have recently begun getting more serious in wanting to become a professional aquarist. All my knowledge comes from experience and reading forums and a lot of informative sites. In pursuit of becoming a professional, I also want to inspire as many people as I can to pick up this hobby and keep the public interest growing.
Read more about Sean.
Please join also my Facebook group.