Wabi Kusa Ball for Aquariums and Terrariums
$29.00
Description
You may not be familiar with what a Wabi Kusa ball is, but that's okay. They're sort of a fringe thing in the freshwater planted aquarium hobby, but quickly growing in popularity. If you are familiar with Kokedama, think of Wabi Kusa balls as the aquatic cousin. Wabi Kusa balls are usually made from emergent aquatic plants that are rooted in a substrate ball base (made from sphagnum moss and a proprietary blend of nutrient material).
We don't make the actual WK ball balls, but we do handcraft the plant growth that is attached. Our plant team uses cuttings from our display aquariums and terrariums to curate individual balls that are each in their own one-of-a-kind and unique. Every finished ball goes through several trimming cycles to help form the design. This process can take 1-3 months depending on the species of plants on the ball.
Wabi Kusa balls made with emergent aquatic plants like humidity and do best with a light spray bottle misting every 1-2 days, especially if you are in a dry climate or run the air conditioner. It's important to keep the base always wet by having it sitting in a dish of water or hanging on the rim of an aquarium.
If you have your own aquatic or terrarium plant cuttings and would like only the Substrate Ball, that's available too. "Ball Only" does not include plants. The balls are produced by Studio Aquatica and are shipped dry. To get started, simply soak the ball for a few hours so that the sphagnum moss is saturated. Using a pair of pinsettes or tweezers, insert plants into the ball and/or use the included tying thread to hold stems/moss against the ball to root naturally.
The kit also includes two mounting pins that allow you to hang the ball to a rimless glass aquarium up to 5mm. Wabi Kusa balls can also be maintained in a shallow dish or another container.
The bare bulbs are about 3 inches in diameter when fully saturated. "Ball Only" does not include plants.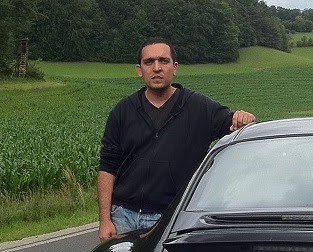 Hi, my name is Sean, and I'm the primary writer on the site. I'm blogging mostly about freshwater and saltwater aquariums, fish, invertebrates, and plants. I'm experienced in the fishkeeping hobby for many years. Over the years I have kept many tanks, and have recently begun getting more serious in wanting to become a professional aquarist. All my knowledge comes from experience and reading forums and a lot of informative sites. In pursuit of becoming a professional, I also want to inspire as many people as I can to pick up this hobby and keep the public interest growing.
Read more about Sean.
Please join also my Facebook group.