Marimo Moss Ball Terrarium Kit
$39.99
Description
Inside Your Marimo Moss Ball Kit, You'll Receive:
Premium 10 Year Old Marimo Moss Ball
Premium Marimo Moss Ball Aquarium
Rare Naturally Formed Crystal For your Marimo Moss Ball Terrarium Kit
Rare Manzanita driftwood For your Marimo Moss Ball Terrarium Kit
Natural River Stones For your Marimo Moss Ball Terrarium Kit
Digital Full Marimo Moss Ball Kit care guide
Digital Full 5 Minute Marimo Moss Ball Kit Set-Up GuideThis custom-built Marimo Moss Ball Aquarium will make a beautiful and unique handmade gift for anyone. A Marimo Moss Ball terrarium is sure to brighten up your home or workspace with a touch of aquatic easy to care for water plant decor! The Marimo moss ball (also known as "Japanese Moss Ball"), is a beautiful and rare species of algae that is native to the cold waters of Lake Akan in Hokkaido, Japan. The Marimo Moss Ball is so rare that the Marimo moss ball is considered a sacred plant in Japan. Our ethically grown Marimo Moss Balls in each handmade Marimo Moss Ball Aquarium offer you a bright and beautiful eye-catching Marimo moss ball display. Because they are such sacred and beautiful plants, marimo moss balls are often kept as a home or office plant "pets" and for good luck. Marimo moss balls Aquariums (Japanese moss balls) are said to bring a sense of tranquility and calmness, and Marimo moss balls are often given as gifts to import dignitaries and royalty.The Marimo Moss Ball terrarium Kit comes with everything you need to create a lovely and perfect Marimo moss ball terrarium gift, in 5 minutes.NOTE: Each Marimo Moss Ball Aquarium is handmade from the loving and careful pairing of quality natural objects and the healthiest Marimo Moss Ball. As with all natural objects, lovely variations will occur, so your Marimo moss ball gift will be 100% unique.Each Marimo Moss Ball Aquarium kit also comes with a rare hand-harvested crystal.Each unique Marimo Moss Ball Kit will offer differences and individual beauty to each Marimo Moss Ball Aquarium.


MATERIALS IN MARIMO MOSS BALL TERRARIUM KIT :

(1) Glass aquarium with Cork Lid
(1) Marimo Moss Ball
(1) Crystal
(1) SM Manzanita branch
(1) Bag River Stones
(1) Marimo Moss Ball Aquarium Assembly Card
(1) Marimo Moss Ball Care Guide


DIMENSIONS OF MARIMO MOSS BALL TERRARIUM KIT:

Glass aquarium measures 4.25″ wide x 4.25″ high.
The Marimo Moss Ball you'll receive will be around 1 inch in diameter.
The shape of the glass jar magnifies the size of the moss ball since Marimo is a living organism and unique in its own way, they may vary slightly in size and/or color.
"Beautiful Marimo Moss Ball Mini Aquarium"
"I can't believe how cute this Marimo Moss Ball Aquarium is"
"What a lovely Marimo moss ball gift!"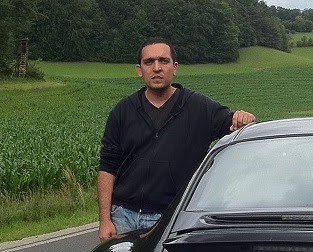 Hi, my name is Sean, and I'm the primary writer on the site. I'm blogging mostly about freshwater and saltwater aquariums, fish, invertebrates, and plants. I'm experienced in the fishkeeping hobby for many years. Over the years I have kept many tanks, and have recently begun getting more serious in wanting to become a professional aquarist. All my knowledge comes from experience and reading forums and a lot of informative sites. In pursuit of becoming a professional, I also want to inspire as many people as I can to pick up this hobby and keep the public interest growing.
Read more about Sean.
Please join also my Facebook group.