Amazon Frogbit, Limnobium Laevigatum, Live Aquarium Aquatic, Floating and Pond Plants
$6.99
Description
Each plant has 3-5 leaves. In the dropdown menu, you can also select Large Plants which has +7 leaves
This is a floating plant – Substrate and CO2 are not required.
SHIPPING
Shipping MIGHT be postponed if the temperature in your area is below 32 or above 85 for the coming week
2-5 business days, USPS Priority Mail or First Class (Depending on your location and the type of plant)
No shipping on Sundays and USPS Holidays
QUALITY
100% alive guaranteed! In case of DOA OR if the plant doesn't match with the description OR if the plants died within a week, simply send us a message with a clear picture of the plants.
We will either send you a free replacement or issue a full refund.
If the plants were in good condition upon arrival but melted after a week, there is a good chance that the aquarium environment is not suitable for the plants. It could be the lighting system, substrate, CO2 level or nutrient content, etc. When that happens, please do not hesitate to contact us. We can help you to spot the problem.
The plants we sell are homegrown in an indoor, enclosed environment, with snails and fish.
HOW DO YOU MAKE THE PLANTS THRIVE
Adequate lighting system, the light that usually comes with a new tank is not suitable for growing live plants.
Adequate substrate (except for floating plants), substrate particle size should not be more than 1/4" in diameter. A substrate depth of 2-3 inches is recommended for most plants.
CO2 injection can greatly improve plants growth
Fertilization both in substrate and water column
pH should be in the range of 6.5 – 7.5
Temperature should be in the range of 70-80 degree for most plants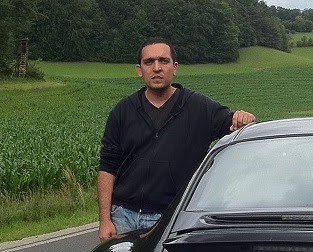 Hi, my name is Sean, and I'm the primary writer on the site. I'm blogging mostly about freshwater and saltwater aquariums, fish, invertebrates, and plants. I'm experienced in the fishkeeping hobby for many years. Over the years I have kept many tanks, and have recently begun getting more serious in wanting to become a professional aquarist. All my knowledge comes from experience and reading forums and a lot of informative sites. In pursuit of becoming a professional, I also want to inspire as many people as I can to pick up this hobby and keep the public interest growing.
Read more about Sean.
Please join also my Facebook group.